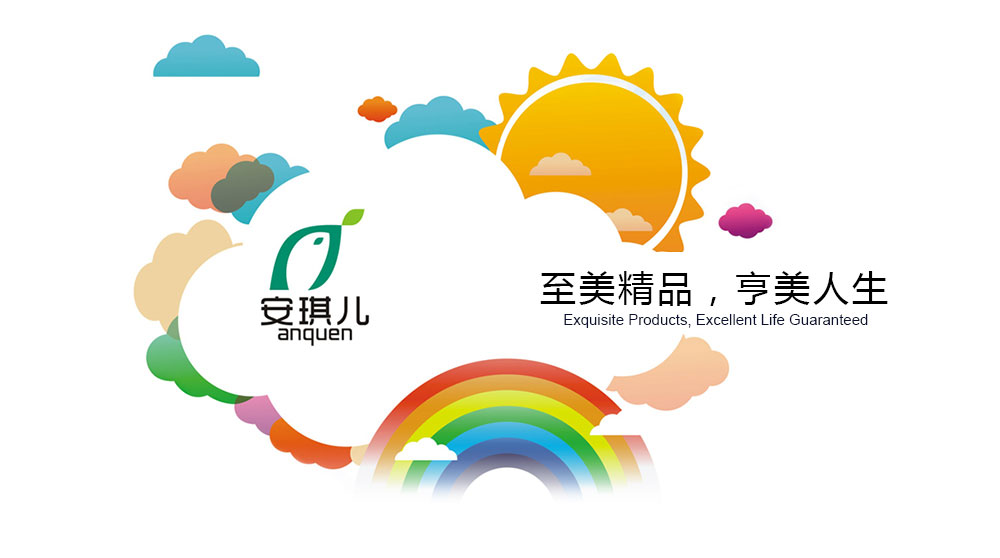 Located in Jinjiang, the "Capital of Brands" in Fujian Province, Fujian Anquen Hygienic Products Co., Ltd. was found in 2014. It is a high-tech hygienic care products enterprise engaged in R&D, production and sales of hygienic products and accessories. The company assumes social responsibilities in environmental protection and energy conservation and emission reduction, and provides consumers with premium, environmentally friendly, healthy and considerate hygienic care products.
With heavy investment, Anquen now has a modern dust-free workshop with globally leading and proprietary intelligent machines to control the whole process of human-machine interface. Its products include two-piece elasticized diapers, waist-ringed diapers, knickers-shaped diapers for infants & adults, sanitary napkin and relevant hygienic care products. The core of infant products is "hourglass-style" body with double-layer absorbing capability, dry and comfortable. It is designed with 360-degree elastic breathable 3-layered water-proof and leak-proof containment to prevent any leakage. Anquen-the best choice for mothers.
Based on "International Standard, Chinese Brand", the company is committed to scientific research and implementation of internationalization strategy while facing challenges and saving strength for the globalization of Chinese brands.
Anquen keeps improving the quality of products, ensures that every processing step is perfect, and that all raw materials come from creditworthy enterprises from home or abroad to guarantee consistent quality in very stage of production. Meanwhile, the quality of the products is also guaranteed by the ingenuity of staff, detecting instruments and international advanced professional laboratories.
Anquen adheres to the corporate culture of "Pragmatism, Honesty, Perseverance, Innovation", keeps to the principle of "brand awareness" and "win-win cooperation", and provides dealers with high-quality products, good services and trustworthy interactive platform. Now we sincerely invite you to join us as our regional distributors! We are looking forward to your cooperation and recommendation! Based on our respect to talents, we welcome anyone to join us and fight for a brighter future with us to create social wealth and realize value of life.